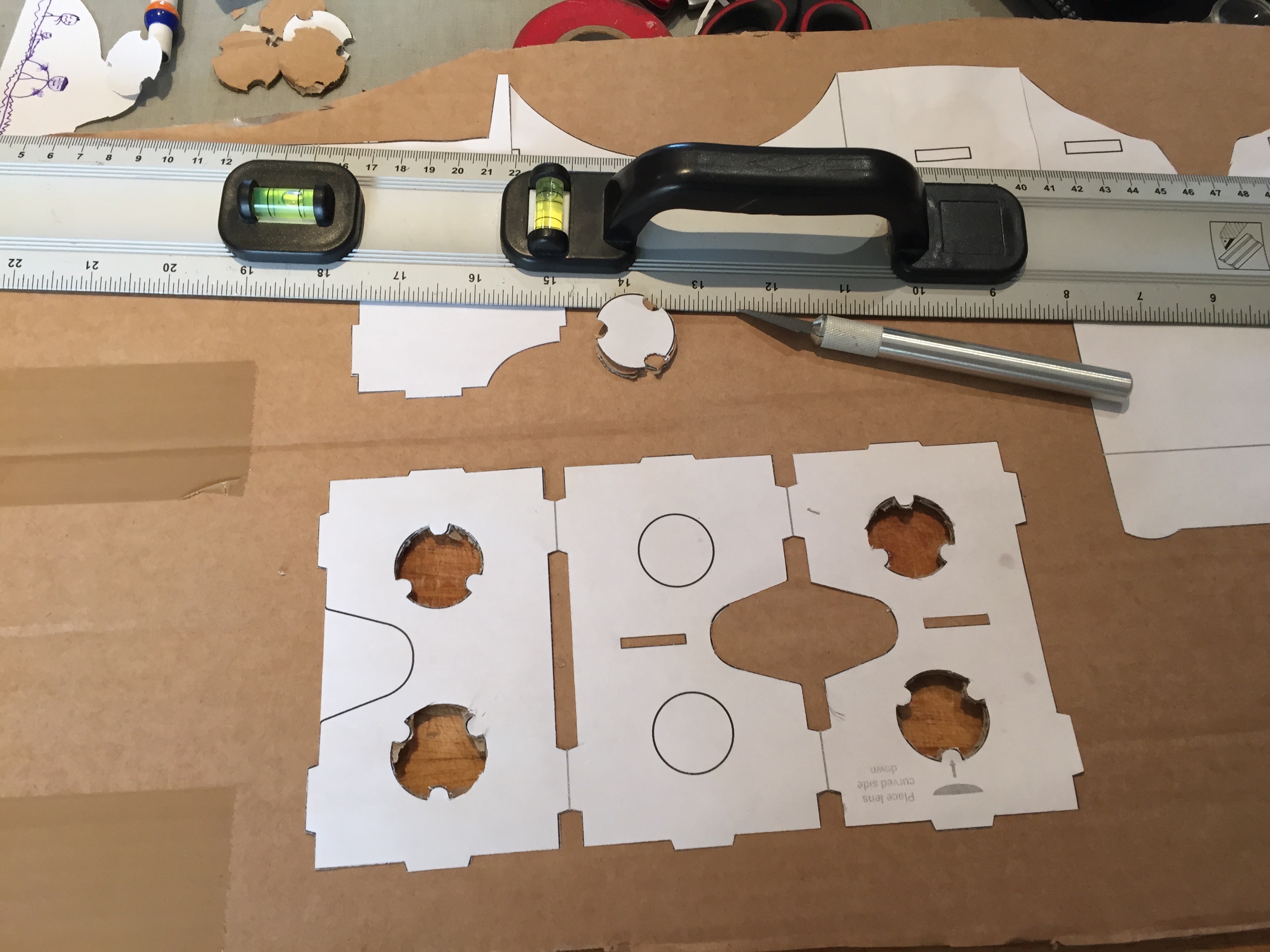 A while ago, Google released Cardboard, an inexpensive virtual-reality system for smartphones running Android. As well as the software, Google has made available the plans for building a viewer which is designed to wrap around the smart-phone, producing a set of virtual-reality 'goggles'.
I found this intriguing - but I don't own an Android-based smartphone. I do have an iPhone, and it turns out that there are a few compatible apps available for iOS, including the two which I downloaded onto my iPhone 6:
Long story short, I referred to a good set of instructions, downloaded the official plans for the viewer, bought lenses from Bangood (60 pence each!), and constructed the 'goggles' out of some corrugated cardboard and gaffer tape.
Some things to be aware of, should you want to try this:
The Bangood lenses were very cheap, but took around 10 days to arrive
The Google Carboard plans download is a zip file with several sets of plans - the one you want is the PDF with the filename 'Scissor-cut template.pdf'. This is a misleading name however - it would be very difficult and frustrating to cut the plans out with scissors - you will need a good craft knife for the fiddly parts.
I'm pleased to say it all worked pretty well - the users seemed happy anyway!